Disclosure: This blog post may contain affiliate links. The Tutor Resource is a participant in the Amazon Services LLC Associates Program as well as other affiliate programs. These are designed to provide a means for us to earn fees by linking to Amazon and affiliated sites at no extra cost to you. Please see our full disclosure for more details.
12 Big Benefits of Online Tutoring for Students
There are a number of benefits of online tutoring! As the future of learning continues to move online, tutors are providing academic materials online and benefiting from digital educational platforms.
In the light of giving a more immersive and engaging learning environment experience to students, this internet tutoring has several advantages.
Online tutoring services, on the other hand, has never been so easy and straightforward before, with technology bringing new educational possibilities into being.
During the early stages of the pandemic, when the entire education system was forced to close down, the online method of education provision grew exponentially in popularity.
Often, students prefer online learning modules to traditional study methods since they may study and finish coursework at their own speed and in their own space. In addition, the pandemic has resuscitated the flailing tutoring online business model.
Summary: Benefits of Online Tutoring
Students who require extra assistance in specific areas enjoy the unique advantages of online tutoring services. Online tutoring allows a number of advantages over traditional instruction methods.
First, a child usually learns the material more effectively in one-on-one or small group settings than they would in large classrooms. Secondly, tutors can provide customized instruction that is based on each student's specific needs and learning style.
Finally, tutoring offers resources that can help students develop positive study habits and time management skills that will be valuable to them later on in their academic careers.
Online Tutoring Advantages
There are many advantages of online tutoring. We'll talk about the biggest advantages below.
1. Location Doesn't Matter
One advantage is that online tutoring can be done from anywhere in the world as long as there is an Internet connection.
This means that people who live in remote areas or who cannot afford to travel to a traditional brick-and-mortar school can still get a quality education. Whether one is in London or Sri Lanka, tutoring resources are available online!
2. Improves Student Self Esteem
Another advantage is that online tutoring can help improve a student's self-esteem. This is because the student is in control of the learning process and can learn at their own pace.
This is especially beneficial for students who have learning disabilities or who are struggling in school. Having extra attention focused with them on their individualized needs gives them extra confidence to persevere.
3. Flexible Scheduling
Another advantage of online tutoring is that it is much more flexible than traditional brick-and-mortar instruction. Students can choose when they want to log on and complete their coursework. This is especially beneficial for working adults who cannot afford to take time off from work to attend classes.
4. Lower Costs
The tuition cost of online tutoring is usually lower than traditional instruction because there are no physical costs associated with it (e.g., building rental, books, etc.).
It also allows tutors to save on transportation costs and pass those savings on to their students. Since there are excellent online tutoring curriculums available, tutors can even save time on not having to prepare materials in advance outside tutoring time.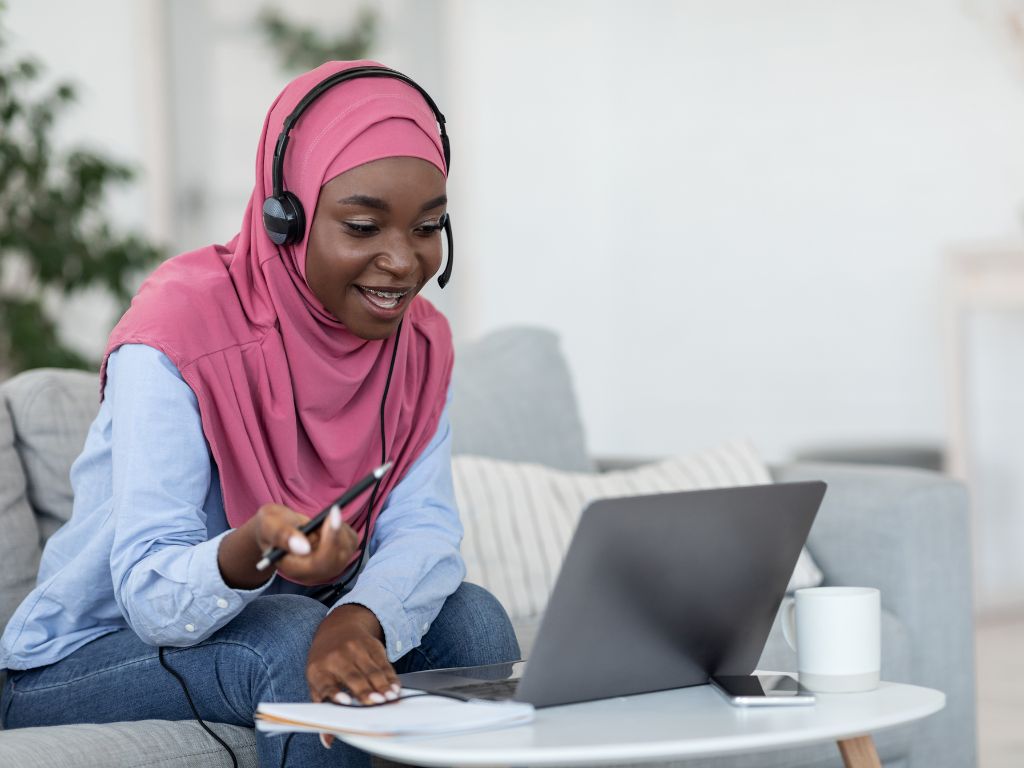 5. Improved Access to Expertise
Because online tutoring is not limited by geography, students have access to a much wider range of experts.
This is especially beneficial for students who are looking for help with specialized subjects. But it's also good for tutors because they can reach a larger audience of students who need their specialty.
6. More Interactive and Innovative
The technology available for online tutoring has improved dramatically in recent years. It makes online tutoring more fun for students than the traditional classroom model.
Now, there are many interactive and innovative tools that can be used to make the learning experience more engaging for students. These tools include video conferencing, online whiteboards, and virtual reality simulations.
7. Improved Retention Rates
Studies have shown that online tutoring can actually improve retention rates. This is likely due to the fact that online tutoring provides a more individualized and customized learning experience.
After all, if a student is struggling with a concept then the online tutor can spend extra time with the student until they have mastered it and are ready to move on.
8. Personalized Learning
One of the biggest advantages of online tutoring is that it can be customized to meet the individual needs of each student. This is because online tutors can create a personalized learning plan for each student based on their strengths and weaknesses.
In contrast to traditional instruction, which often relies on a one-size-fits-all approach this can be beneficial for students who learn best in a personalized environment.
9. Improve Competency Levels
Another advantage of online tutoring is that it can help improve competency levels. This is because online tutors can provide immediate feedback and help students troubleshoot problems in real-time.
This is in contrast to traditional instruction, which often relies on a more passive learning approach.
10. Replays and Recordings
Another advantage of online tutoring is that replays and recordings are often available. This means that if a student misses tutoring sessions, they can go back and watch the recordings.
This is in contrast to traditional instruction, where students often have to wait until the next class to get clarification on concepts they didn't understand.
11. Improved Interaction
One advantage of online tutoring is that it allows for more interaction between the tutor and the student. This is because online tutors can use a variety of tools to help their students learn (e.g., audio, video, chat, etc.).
In contrast to traditional instruction, which often relies on a more didactic approach, this can be beneficial for students who learn best through interaction and collaboration.
12. Improves Student Study Habits
Another advantage of online tutoring is that it can help improve student study habits. This is because online tutors can provide students with tips and tricks for studying more effectively (e.g., how to take notes, how to manage time, etc.).
This is in contrast to traditional instruction, which doesn't necessarily focus on study habits since it is more results-oriented.
Asynchronous vs Synchronous Online Tutoring
With the increasing digitization of education, online tutoring is becoming an essential alternative to traditional learning methods. It is growing rapidly, and there are already online math tutors, online English tutors, and online SAT tutors.
Online mentoring from a global network of tutors who offer all sorts of guidance, including personalized help. is so helpful for kids. This tutoring approach is useful in opening up numerous job prospects for students throughout the world.
In fact, according to the US Bureau of Labor Statistics, higher levels of education result in greater employment rates and earnings.
There are two types involved in online tutoring: Asynchronous tutoring and Synchronous tutoring.
Asynchronous tutoring: Online tutoring of this sort does not necessitate that the tutor and the student be online at the same time.
An online tutor assigns tasks to their pupils in this tutorial style. Then, the pupils complete them and submit them online. Both parties don't have to log on at the same time during this method.
Synchronous tutoring: Online synchronous tutoring is different from asynchronous tutoring in that both the tutor and student need to be online together at the same time.
This allows for a real-time exchange of ideas between the two parties. Synchronous tutoring uses software technology that allows both parties to communicate directly with each other. This can include audio, video, text, e-learning platforms, etc.
Online Tutoring Benefits for Different Types of Students
There are many web-based programs that are geared toward students in grades K-8. These programs usually have a lot of multimedia and interactive activities to help students learn. They also focus on subjects that students tend to struggle with, such as reading, writing, and math.
A lot of these programs are designed for students with special needs. Additionally, many of these programs offer lessons in languages other than English so that immigrant families can benefit from them too.
Online high school tutoring can help students who need extra help in specific areas. These programs also offer courses and assignments that can help students improve their skills when taking standardized tests, especially the SAT and ACT.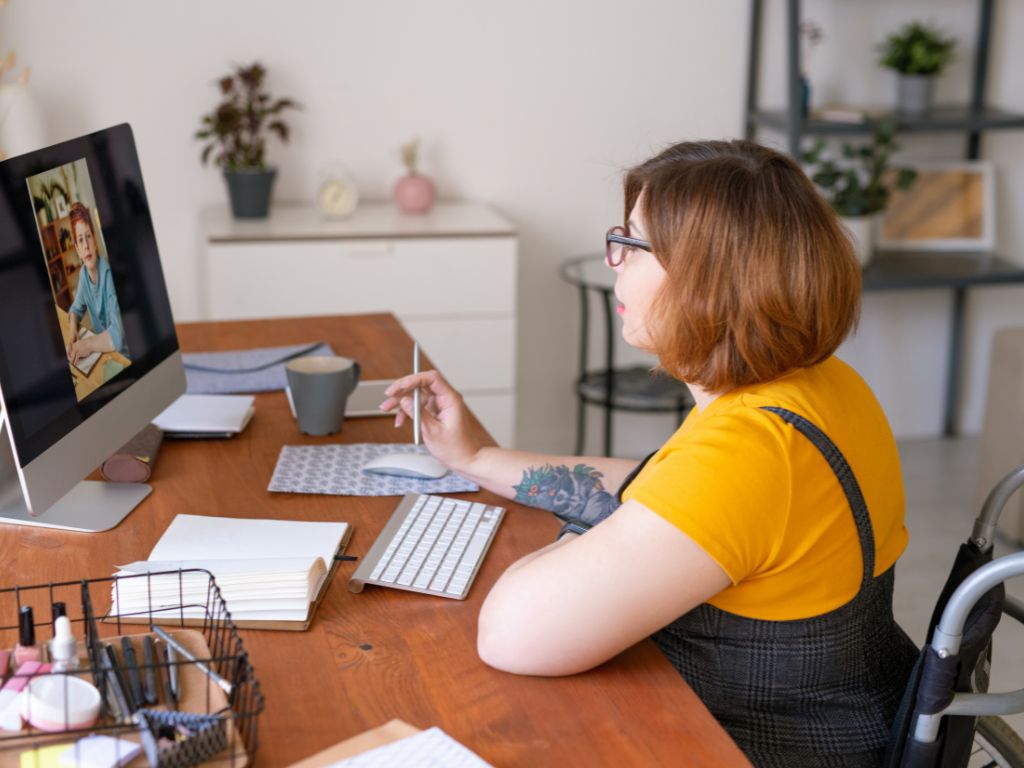 There are two types of online high school tutoring: those that assign a student to a licensed educator, and those that have pupil-to-tutor instruction where both the pupil and tutor are high school students.
A lot of college students learn more by taking free online courses. But one-on-one online tutorial programs are also an option for university-level students. The tutor is usually another college student who is good at a certain subject.
Universities offer on-campus tutors and some have started to offer services that don't require face-to-face instruction. Private companies have also started to offer online tutorial services for college students.
There are several reasons why online tutoring is the best option for students. For one, it is cheaper than other options. It is also easier because it can be done from home and parents can monitor the sessions. College students can also set their own rates and hours.
Related Reading:
How to Start an Online Teaching Business in 16 Easy Steps + Bonus Tips
The Ultimate Home Office Checklist to Work From Home
650 Catchy Tutoring Slogans to Promote Your Online Teaching Business
Conclusion: Benefits of Online Tutoring
Overall, online tutoring is a great way for students to get the help they need. There are many benefits of online tutoring. It is affordable, convenient, and can be tailored to fit the needs of each individual student.
If you are looking for a way to help students succeed, consider becoming an online tutor! The Tutor Resource has all the things you need to get started on your journey, from payment processing to curriculum options. We even have some great ideas for finding new students!
Are you seeking certification for teaching English?

If you are or want to be an online ESL tutor, then certification is required by many companies & desired by many private clients.

👉 We recommend this TEFL course! They even offer post-completion job support and resources.